Introduction:
WS-40 Hot Bulb Digital Anemometer is a portable,digital displayed instrument which measures wind speed as its basic function.It has the advantages of compact structure,small volume,stable performance,convenient operation and maintenance.WS-40 Hot Bulb Digital Anemometer can be widely used in heating,ventilation,air conditioning,environmental pretection,clean workshop,various air velocity labs,etc.
Detailed Introduction:
Main Features:
Using ultra-low power 32 bit microprocessor based on the latest semiconductor nanotechnology
2.6 inch IPS color screen,with the resolution of 320x240.
With the function of data storage (up to 16,000samples can be stored) , historical data can be viewed intuitively on the screen
stored data can be downloaded to a PC via USB line.
Printing function: stored data can be chosen to print( printer can be selected)
The Zero-scale of wind speed can be calibrated
English/Chinese operation menu, easy to use
Functions of over-voltage protection, overcharge Protection, resistance of the static, electromagnetic interference,etc.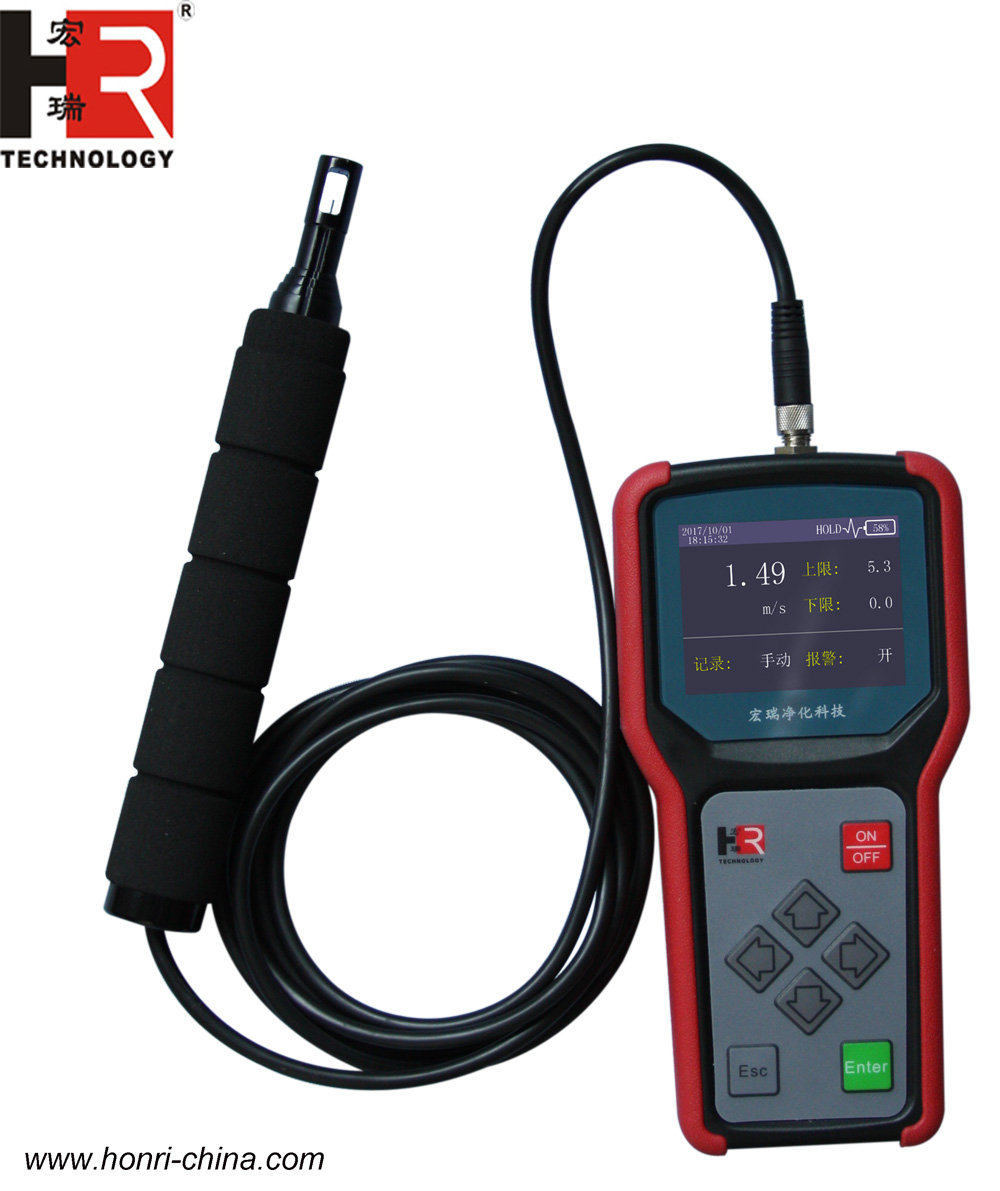 Specifications:
| | |
| --- | --- |
| Mode | WS-40 |
| Sensor Type | Hot bulb |
| Measurement range | 0~2m/s or 0.~20m/s ( other ranges can be customized according ro customer needs, within 40m/s ) |
| Resolution | 0.01m/s |
| Detection precision | ≤3%(Full Scale) |
| Responde time | ≤3s |
| Overall size | 85×55×180(mm) |
| Operating environment | Temperature:0~50℃;Humidity:<85%RH; Atmosphere pressure: 970~1040hPa |
| Power supply | 3.7V/2400mA Li-battery |
| Weight | 0.36Kg |
| Accessories | USB Charger line、Data line、User manual、Calibration certificate 、Warranty. |
苏公网安备 32050602010465号